Key Artists: Whipped Cream, Jasiah and Crimson Child
Project Runtime: 2 min
Project Type: Video Projection
Experience as part of the "Descend" Live Performance Program at SIGNALS, Oct 1 and 2 2022
WHIPPED CREAM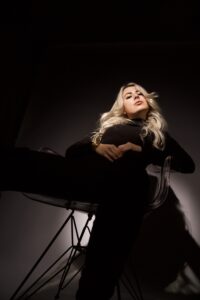 Whether on the ice or on the decks, WHIPPED CREAM's talents for expressing herself through music are undeniable. Born in Toronto as Caroline Cecil, she spent her formative years as a competitive figure skater before a fateful accident brought a new passion for production into focus. Now, WHIPPED CREAM is living proof that everything happens for a reason. Following a breakout year in which she slayed at milestone festivals like Ultra, Lollapalooza, and Bonnaroo, and dropped a collection of gritty originals and filthy hip-hop cuts like "Told Ya", WHIPPED CREAM is dead set on her mission to create "music that can be felt by anyone". 
After landing on the official Birds of Prey soundtrack with "So Thick" featuring Baby Goth in February, and starring in the seductive music video for her newest groove "I Do The Most" with rising star Lil Keed, there's no doubt 2020 was one of her biggest years yet – one that brought the release of her debut EP "WHO IS WHIPPED CREAM?", a testament to her "limitless" style that draws from roots in hip-hop, dubstep, trap, dnb and experimental bass. 
With a headlining tour and appearances at festivals like Coachella and Tomorrowland, it's clear WHIPPED CREAM is still rising, straight to the top.
CRIMSON CHILD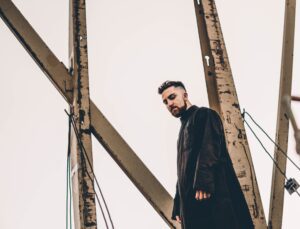 Yashar Tafazoli, better known as Crimson Child, is an artist/producer based out of Vancouver, Canada with a unique flare for blending stories, unorthodox melodies, and dark electronic undertones all into one brilliant package that is sure to make you move, as well as feel.
Born in 2001 and classically trained on piano, drums and jazz music from the age of four, Crimson Child specifically strives to combine various common and more obscure instruments with one of a kind, digital soundscapes and textures, in order to manifest a more multi-dimensional and rich expression of EDM which he has dubbed as "classical contemporary electronic."
Since launching the Crimson Child project at the start of 2019, Yashar has received support from the likes of Boombox Cartel, Excision, Rusko, Ookay, BTSM, Moore Kismet, Blanke, Inhuman and many more.